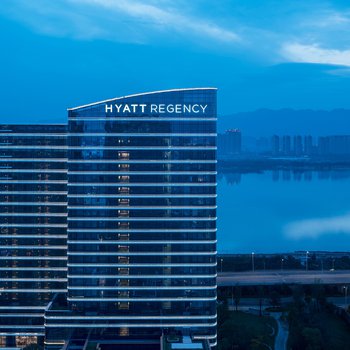 The Hyatt Regency Fuzhou Cangshan is an ideal spot for travelers wanting to discover the city. The Hyatt Regency Fuzhou Cangshan is an ideal choice for travelers who want to take in the sights and sounds of Fuzhou.
The hotel is 16km from Fuzhou South Railway Station and 51km from Fuzhou Changle International Airport. This hotel is located near many of Fuzhou's attractions including Feifengshan Aoti Theme Park, Yanfu Former Residence and Tomb and Zhenqianghui Sheji Club.
In their spare time, guests can explore the hotel's surroundings. For guests' convenience, airport pickup can be arranged. This Fuzhou hotel provides parking on site.
If cleanliness is important to you, this hotel makes an excellent choice, as our guests consider this to be one of the cleanest hotels in the city. This hotel is the usual choice for a large number of business travelers.